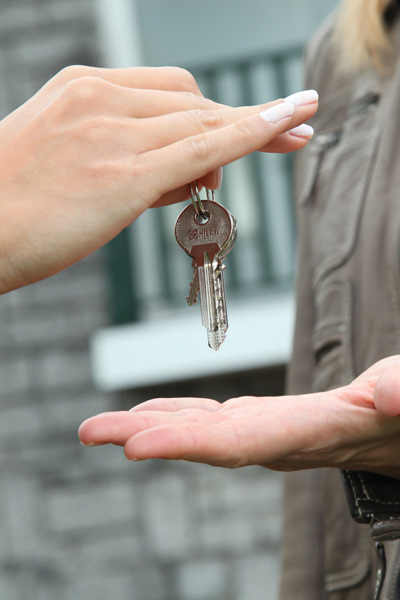 Conveyancing / Moving House
Appointing a conveyancing expert can take the stress and worry out of buying, selling and re-mortgaging your home.
Our property solicitors are specialists in all aspects of residential conveyancing. The conveyancing team is Law Society Conveyancing Quality Scheme (CQS) accredited.
We can advise you on the following matters:
Buying / Selling your home
Re-mortgages
Transfers of equity
Deeds of Gift
Buy-to-let investments
Leasehold properties
New Builds
Shared Ownership homes.
Council House Right-to-Buy Scheme
We're naturally proud of the fact that over 90% of our residential conveyancing business comes to us via client recommendation or as repeat business.
Our clients appreciate the straightforward approach of our property lawyers. From start to finish, your transaction will be managed by one of our conveyancing experts. They'll keep you updated throughout and are always available by phone or email if you have any questions.
When it comes to the transfer of your home, you need a solicitor who is quick, responsive and effective. We offer competitive fixed fees on all our conveyancing services, so you'll know exactly how much your conveyancing costs will be from the start.
How long will my house purchase take?
How long it will take from us being instructed until you can move in to your house will depend on a number of factors. The average process takes between 10-12 weeks.
It can be quicker or slower, depending on the parties in the chain. For example, if you are a first time buyer, purchasing an existing property with a mortgage in principle, it could take 10-12 weeks. If, however, you are buying a leasehold or new build property, the length of the transaction can be longer.
Stages of the process
The precise stages involved in the sale of a residential property vary according to the circumstances, however, the following is routinely carried out :-
Taking your instructions and giving you initial advice
Contact Buyer's Solicitor
Collate Land Registry documents/Title Deeds
Draft Contract documentation
Deal with enquiries of Buyer's Solicitor
Approve Buyer's Solicitors draft Transfer
Send Contract and Transfer to you for signature
Agree completion date (date from which your Buyer will own the property)
Contact any existing Mortgage Lender for redemption information
Exchange contracts and notify you that this has happened
Complete sale
Deal with repayment of any existing mortgage
The precise stages involved in the purchase of a residential property vary according to the circumstances, however, the following is routinely carried out :-
Taking your instructions and giving you initial advice
Check finances are in place to fund purchase and contact Lender's solicitors if needed
Receive and advise on contract documents
Carry out searches
Obtain further planning documentation if required
Make any necessary enquiries of Seller's Solicitor
Give you advice on all documents and information received
Go through conditions of Mortgage Offer with you
Send final documents to you for signature
Agree completion date (date from which you own the property)
Exchange contracts and notify you that this has happened
Arrange for all monies needed to be received from Lender and you
Complete purchase
Deal with payment of Stamp Duty
Deal with application for registration at Land Registry
Our fees assumes that :-
a. this is a standard transaction and that no unforeseen matters arise including for example (but not limited to) a defect in title which requires remedying prior to completion or the preparation of additional documents ancillary to the main transaction
b. the transaction is concluded in a timely manner and no unforeseen complications arise
c. all parties to the transaction are co-operative and there is no unreasonable delay from third parties providing documentation
d. no indemnity policies are required. Additional disbursements may apply if indemnity policies are required
Call us now on 01482 621800 and speak to Emma Dixon, Tom Scott, or Hugo Moore to book your initial consultation, or contact us on info@burstalls.co.uk